Infrared Image Gallery 3
See What's Really Going On!
My infrared camera detects shoddy installation of cellulose insulation in this concealed wall cavity above the door.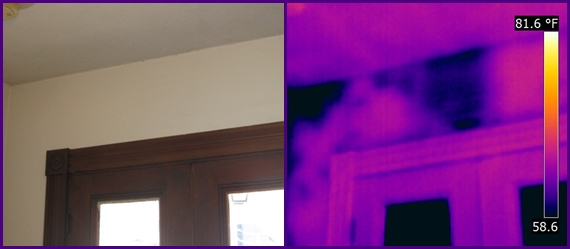 Thermal imaging detects insulation voids throughout this attic floor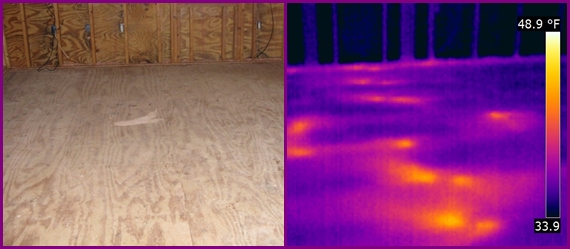 Infrared scan detects shoddy insulation application in outer ceiling cavities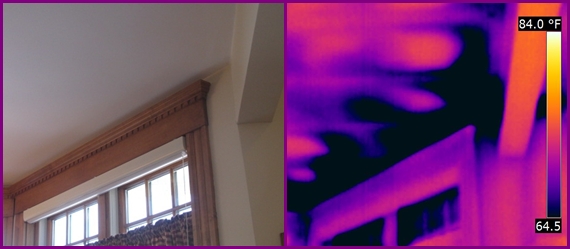 This wall set-up looks great, until my infrared camera detects uninsulated wall cavities behind the flat screen television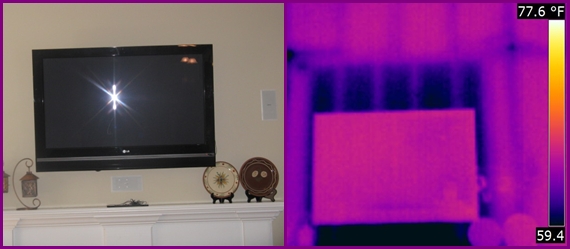 Thermal imaging detects a wide insulation void throughout this upper wall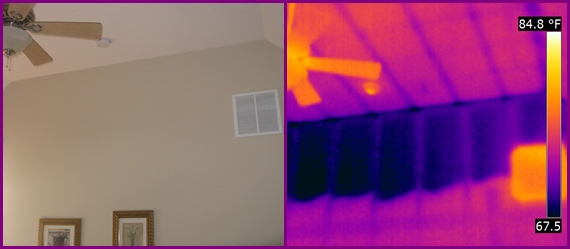 Thermally scanning an attic detects heat loss from the living area below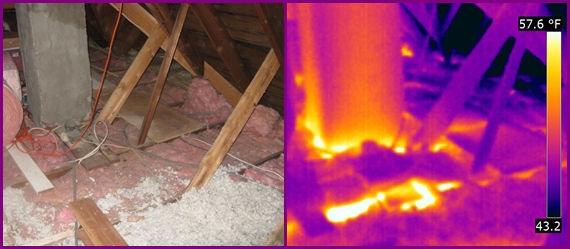 The builder disclosed that all the walls (in this rehabilitated home) were fully insulated. Not according to my infrared camera.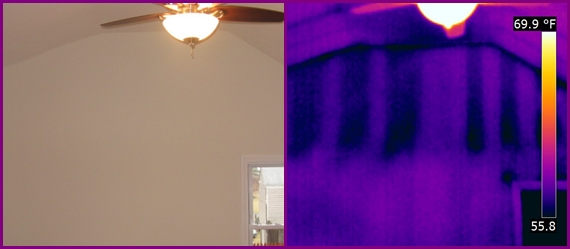 Excessive ice damming was occuring at the roof edge outside this dormer wall. Infrared detects missing insulation behind this plaster wall.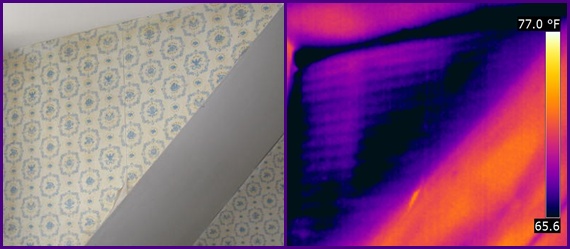 This upper level knee wall was not accessible but my infrared camera detected "No Insulation" in these knee wall stud cavities.